The Premier Z Car Club of Washington State …


                      We are members of the Z-Car Club of Washington state.
We have organized a local car club in order to increase our enjoyment of the all variations of the Datsun and Nissan Z cars.
(240Z, 260Z, 280Z, 280ZX, 300ZX [Z31], 300ZX [Z32], 350Z [Z33] and 370Z)
> We publish a newsletter with information about the Z and our activities.
> We organize and participate in sport car events such as road trips, rallies, autocrosses, and car shows.
> We arrange Technical Sessions to help provide information about the Z and its care.
> We have parties and picnics.
> We are an information resource to each other.
> We know where and what to purchase for our Z's.
> We receive discounts from local and mail order dealers and performance shops.
> We gather, solicit, and archive Z tech articles from past newsletters and other sources.
                                  Join us and enjoy your Z to its fullest!
ZCCW Calendar of Events For more complete event info, refer to the regular Activities page.Click Here to view > http://zccw.org/zccw/?page_id=1215 >
January / February Events
> ZCCW Club Meeting
WHEN: January 11, 2016 @ 7:00 pm – 8:00 pm
WHERE: Jimmy Mac's Roadhouse
11731 Airport Rd
Everett, WA 98204
> WhirlyBall!
WHEN: Saturday, January 30th @ 12pm-2pm
WHERE: WhirlyBall in Edmonds
23401 WA-99, Edmonds, WA 98026
Phone:(425) 672-3332
> February 9th Club Meeting at Round Table 7:00 PM – 8:00 PM
Round Table Pizza
34410 16th Ave S
Federal Way, WA 98003
> Christmas Party Photos – Sunday 12/12/2015
Annual ZCCW Christmas Party at Warr King Winery
> ZCCW Meeting Minutes
Meeting was called to order by Janene Mullen.
List of Attendees
• Janene & Mark Mullen, Randy Rich, Don Pappe, Richard Pepper, Marty Molloy, Paul Richer, Bill Keene, Steve Nesdore, Roger Svoboda, Yosef, Al-Hanaya and guest Joesph Goff
> Officers this year:
Janene Mullen President
Marty Malloy Vice President
Ken Lindsey Treasurer
Randy Rich Secretary
> Old Business:
Marty was re-elected to the position of Vice President.
Randy was re-elected to the position of Secretary.
2015 Members Reward Winners
1. Duane Bender – $100 Visa Gift Card
2. Alyason Mitchell – $75 Visa Gift Card
3. Zac Montgomery – $50 Visa Gift Card
Member Rewards Points:
Activity Points
Club Renewal/Join
Nov-Dec 30
Jan-Feb 20
Mar-May 15
June-Aug 10
Sept-Oct 5
Attend Meeting 10
Attend Event/Drive 10
Bring potential new member to meeting or drive 15
That Person joins 15
Above and beyond 15
Host Drive 30
If you pass out Business Cards to potential new members, write your name and number on the back and if they show up at a Meeting or Event or Join you will get extra points!!!
Treasurers Report
Current balance is $2,518
New Business:
Marty will be setting up the schedule of the upcoming drives on the web site soon. If you have any ideas for a new drive or would like to lead a drive send an email to the club.
We will be unable to have the Car Show this year at Country Village as they have sold that lot and will be in the process of some development. We checked Griots and they are booked for this year. We will be checking with them for a slot for 2017. So we would like suggestions for this year's Car Show. We usually have it the 2nd weekend of August but could be flexible on the date. Marty mentioned possibly having the show at LeMay and he will be checking into it.
Dues – Please get them paid. We need to get a list to our Sponsor.
Dues are $40, the earlier you get those in the more points you will get. Members with the top 3 point totals will get a gift at the Christmas Party. You can pay via Pay Pal from the Membership Link on the Web Site or at one of the Monthly Meetings, http://zccw.org/zccw/
Michael has posted a video of our 2015 Drive at Maryhill at the following link: https://youtu.be/ScE30MxIpe8
It's pretty good! I saw my car!!!
Let the club know if you would like to possibly do a calendar or possibly a poster.
There is a Members Ride page on the website. If you would like to get a picture of your car posted, send a picture to Janene with a little blurb about it.
Marty will be getting the 2016 Members Cards soon.
If you have any ideas you would like to present to the club for Meeting Locations and Next Year's Events, send an email to the club or show up at a Meeting.
Upcoming Events:
January 30th Whirly Ball – 12:00 PM – 2:00 PM
Whirly Ball
23401 WA-99
Edmonds, WA 98026
This event is paid for by the club. We need at least 10 people. So come out and have some fun!!!
February 9th Club Meeting at Round Table 7:00 PM – 8:00 PM
Round Table Pizza
34410 16th Ave S
Federal Way, WA 98003
March 8th Club Meeting at Bellevue Nissan 6:30 PM – 7:30 PM
Bellevue Nissan
14762 SE Eastgate Way
Bellevue, WA 98007
Last year's November meeting the pizza did not get delivered. This time Janene will be picking up the Pizza! The club is providing the Pizza!!!!!
March 26th Club Event at LeMay Car Museum 12:00 PM
America's Car Museum
2702 East D Street
Tacoma, WA 98421
Paid Club members get one FREE entry, all others at $10. We need to arrive as a group to get this discounted rate and we can park on the top area together. For non-members and guest please bring cash as we need to pay as a group.
We will meet at the Star Lake Park and Ride at 11:00 AM and arrive at LeMay and park as a group.
April 12th Club Meeting at XXX Drive-In 7:00 PM – 8:00 PM
XXX Drive In
98 NE Gilman Blvd
Issaquah, WA 98027
May 10th Club Meeting at Dick's Drive-In 7:00 PM– 8:00 PM
Dick's Drive In
21910 WA-99
Edmonds, WA 98026
June 14th Club Meeting at Katy Downs 7:00 PM – 8:00 PM
Katy Downs
3211 Ruston Way
Tacoma, WA 98402
If anyone has any ideas on how we can promote the club send an email to officers@zccw.org.
If you would like to see something on our Web Site or something changed send an email to the officers at officers@zccw.org
As always check web site for any changes to dates of activities.
Upcoming Events in the Area:
Events at Griot's:
Caffeine & Gasoline®
First Saturday of every month
Griot's Garage Store & Events Center
Tacoma, WA
8:00 AM
> ZCCW Officers Corner
2016 Z Convention in Toronto!  2016ZCON
Start your planning now, just 7 months away. ;0)
August 2nd-6th 2016, Click Here For The Schedule!
> January / February Car of The Month
Janene Mullen's very sharp 300ZX Convertible!

> Local Track Day/Event Schedule Facebook Resource > https://www.facebook.com/pnwhpde/
* Bremerton Motorsports Park (BMP), Bremerton, WA
* Mission Raceway Park (MRP), Mission, BC
* Oregon Raceway Park (ORP), Grass Valley, OR
* Pacific Raceways (PR), Kent, WA
* Portland International Raceway (Portland), Portland, OR
* Spokane County Raceway (SCR) Spokane, WA
* The Ridge in Shelton, WA
> Tech Session / Z Car Tips 
> Parting Shots / So Long, 2015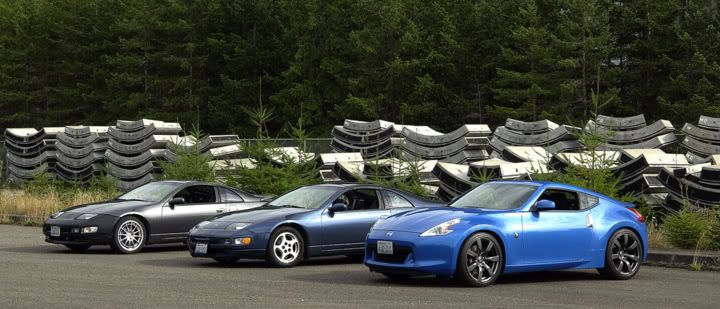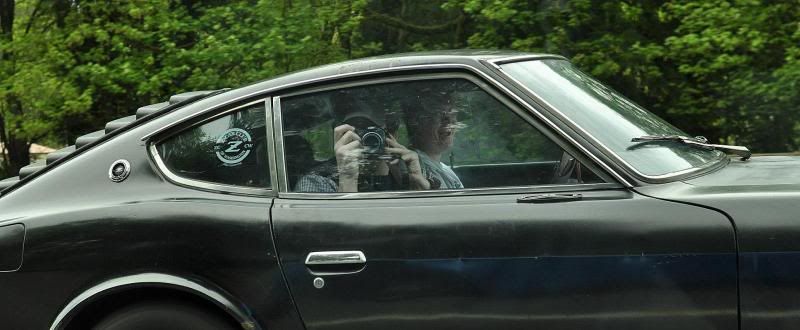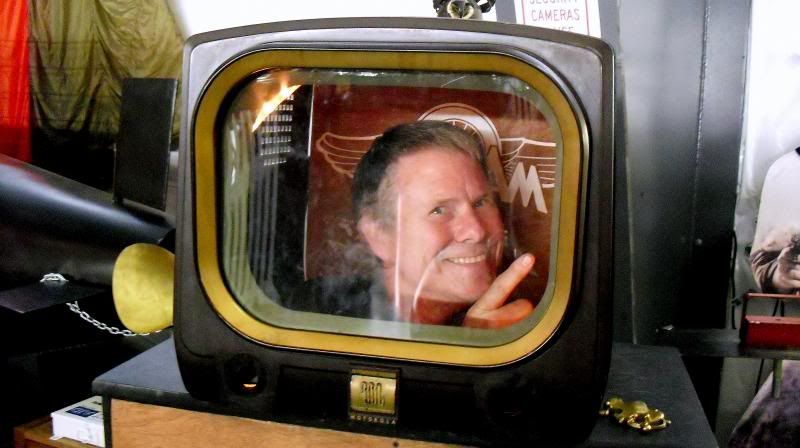 ">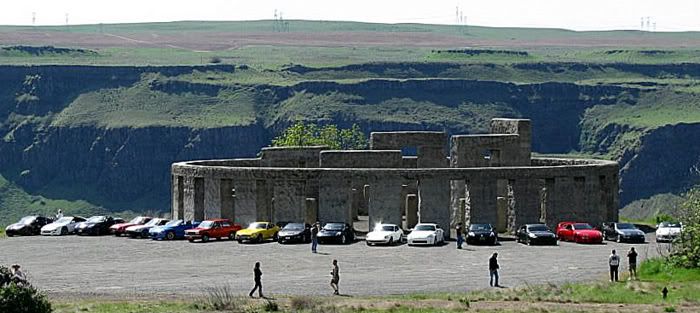 ">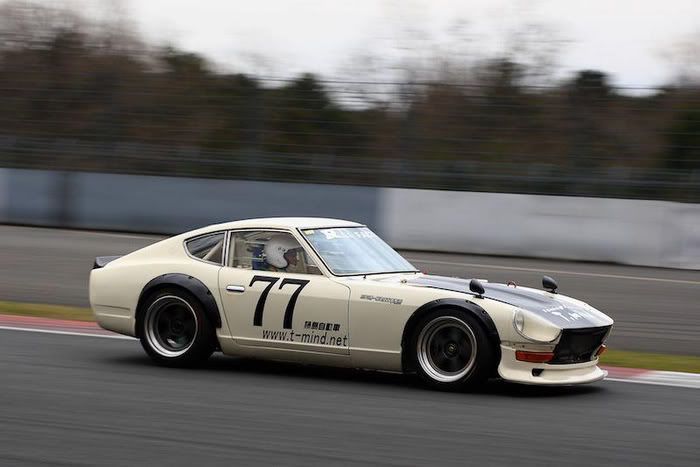 ">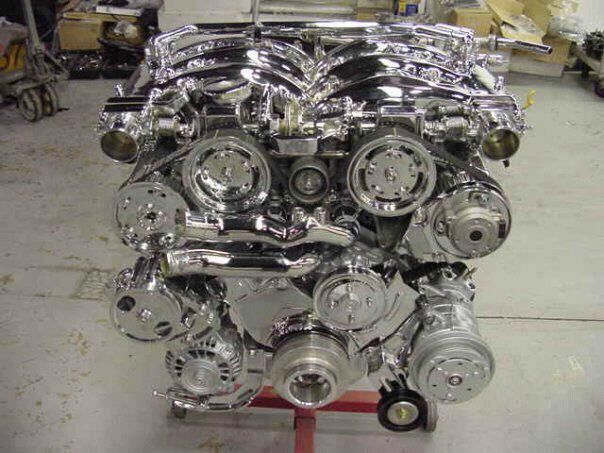 ">
Your 2015 ZCCW Club Officers
President: Janene Mullen
Vice President: Marty Molloy
Secretary: Randy Rich
Treasurer: Ken Lindsey
Web admin: Jason Howard
Honorary ZCCW Member:
Yutaka Katayama
15 September 1909 – 19 February 2015
"Father of the Z"

You can email the club officers using:
officers@zccw.org
Contact individual officers:
president@zccw.org
vicepres@zccw.org
treasurer@zccw.org
secretary@zccw.org
webmaster@zccw.org
> ZCCW Mailing Address
Z-Car Club of Washington
P.O. BOX 311
GIG HARBOR, WA.
98335
> ZCCW Web Site
Design: Jason Howard
Web site admin: Jason Howard
> Our Sponsor / Bellevue Nissan
14762 SE Eastgate Way
Bellevue, WA 98007
(425) 289-1200